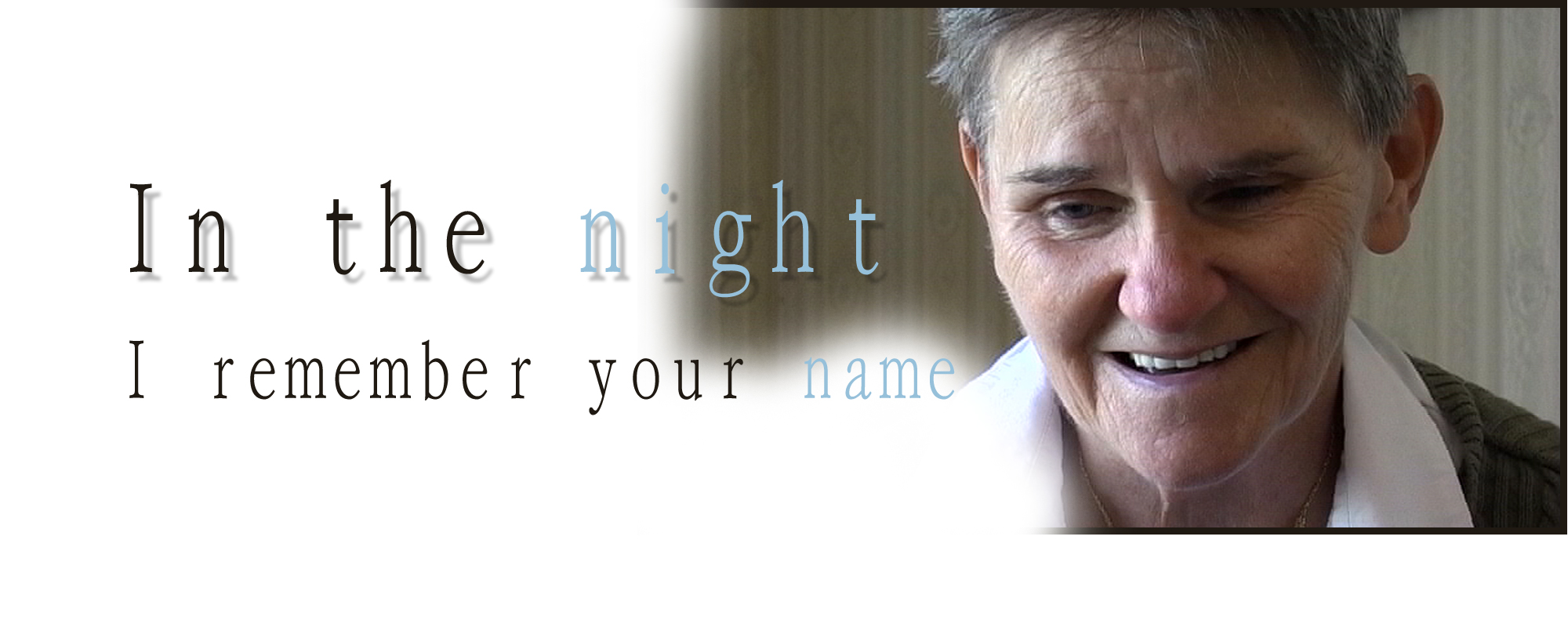 Pastor. Gay Rights Activist. Grandmother.
My mother Joyce Speegle was all of these. In 2005 she was diagnosed with Alzheimer's. But even in the midst of the disease, still the desire to make a difference. So she asked me to document what she was going through. In the Night is an intimate chronicle of my mother's struggle with Alzheimer's. It is the story of a grandmother's grief as she begins losing the very abilities that her new granddaughter is learning. It is the story of a pastor's crisis of faith as she questions what is happening to her. It is a journey from anguish to acceptance.
And in the end, it is a story of joy.
Academy Award winner Marcia Gay Harden performs the voiceover part of my mother.
You can help us continue Joyce's work toward LGBTQ equality and further the search for an Alzheimer's cure by contributing to our post-production fund. Visit our GoFundMe to give.
"In the Night" has been used to train nursing aides in an Alzheimer's facility, and we were invited to screen for students in the School of Social Work at Columbia University.
Click here to watch the opening sequence, with Marcia as Pastor Speegle. And donate to Cure Alzheimer's to help put an end to this disease.
Meet Our Team
Pastor Joyce Speegle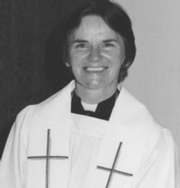 Joyce was ordained pastor of Akron Metro Christian Church in 1985, and she ministered to the gay community for over 20 years. She was a contributing writer on LGBTQ issues to the Akron Beacon Journal, and producer of A Special Place in Heaven, an exploration of homosexuality in Bible scripture that has been used as a teaching resource in the University of Alabama's Women's Studies program. She was a founding member of the Northeast Ohio Task Force on AIDS, and she made numerous appearances on tv & radio, including the popular Cleveland tv show The Morning Exchange. She is survived by her three children, Vicki, Keith, and Herb, six grandchildren, two great-grandchildren, and her spouse Maria.
Marcia Gay Harden | Voiceover, Pastor Joyce Speegle
Academy Award® winner Marcia Gay Harden has forged a remarkable body of work, always staying true to her chameleon of "becoming the character." Her character portraits have been described by critics as "searing", "heartbreaking", "inventive", "astonishing", "authentic", and "sensuous". From the glamorous Ava Gardner in Sinatra, to the artist Lee Krasner in Pollock (for which she won Best Supporting Actress Oscar®), to the down and out Celeste in Mystic River (another Academy Award® nomination), Marcia has created a signature based in character transformation. She is active in the fight against Alzheimer's and has written a memoir recounting her profound relationship with her mother, The Seasons of My Mother.
Vicki Speegle | Writer, Producer and Editor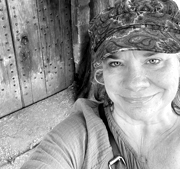 Vicki's screenplay Loved Ones was developed at Amazon Studios where it was finalist for Best Screenplay of the Year. Her work has placed in the finals of the Sundance Screenwriters Lab, Slamdance, and Bluecat. A graduate of New York University, Vicki's credits include a comedy feature for Applause films and radio scripts for jazz great Wynton Marsalis. She lives and works as a writer and web producer in New Jersey, and she helped Carnegie Hall launch their new website.
Don Riemer | Editor, Sound Mixer and Colorist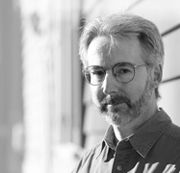 Don studied photography, graphic design, and media production at county college, later at the University of Wisconsin. After four years as staff writer/director at New York Television, he became an independent media consultant, a role he continues to this day. He received Telly Awards for Best Documentary Editing in 2010 and 2016. Don also teaches Cinema Post Production at Fairleigh Dickinson University. Visit Don at airworthy.com.
Jodelle | Music Composer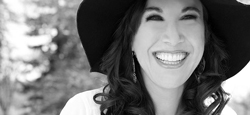 Jodelle was named a Top 12 DIY artist in Performing Songwriter Magazine, and her music has been selected for the Songwriters Hall of Fame Best of the New Writers Showcase Compilation CD. She performs in prestigious venues and festivals all across North America and Europe, and she has opened for Ray Charles and Ben Taylor (son of James Taylor). Jodelle has written and recorded 2 albums, The Adventures of Jodelle and Better Than OK.
Dino Barlaam | Voiceover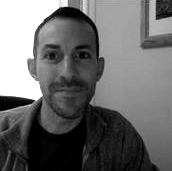 Dino Barlaam is an award-winning screenwriter and comic book creator. His comic books can be found online at Comixology and Indyplanet. He appeared in the award-winning short film, Shy Guys, starring Tony Award winner Reed Birney. Dino's short script In the Running aired on the PBS series 24 Frames. He lives in the Garden State with his wife and son, and works as a middle school teacher.
Kaylene French | Voiceover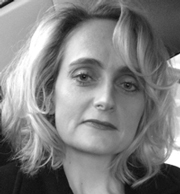 Kaylene studied at the Royal National Theatre in London, England. She has performed extensively in regional theatres throughout the US, and worked for many years in educational theatre, performing in schools across the country. Her theatre credits include A Midsummer Night's Dream, Zastrozzi, The Taming of the Shrew, and Fiddler on the Roof, among others. She has appeared in tv & film in One Life to Live, Law & Order SVU, Saturday Night Live, 100 Centre Street (directed by Sidney Lumet), and a starring role in the independent film Spree. Kaylene has written and directed many film projects that have screened in festivals throughout the US.
Jenny Turner Hall | Voiceover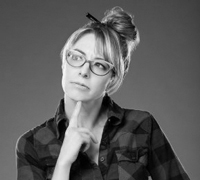 Jenny is executive producer, writer and director of the Peabody Award-winning podcast series for children, The Unexplainable Disappearance of Mars Patel. The Guardian has named Mars Patel one of the top fifty podcasts in the world. After a decade working in film and television production (NYU Tisch School of the Arts, Directors Guild of America), Jenny started Studio B, a non-profit art house that serves Northern New Jersey. The mission of Studio B is to build community through the arts, and to showcase local artists. Jenny's work is inspired by humor, underdogs, and her own life, which includes raising a child with special needs.
Fredric Lehne | Voiceover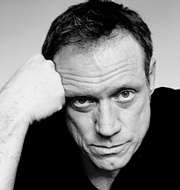 Fred has worked with some of the industry's best directors, including Hal Ashby, Robert Redford (in Ordinary People), Kathryn Bigelow, Christopher Nolan, and Barry Sonnenfeld (in Men in Black). He's become a very familiar face to television audiences for his work on such shows as Westworld, Preacher, Criminal Minds, Lost, American Horror Story, X-Files and Supernatural, to name just a few. Fred is writer, director and producer of the award-winning short Shy Guys, starring Tony Award winner Reed Birney.
Maria Bernardo
Stacey Davis
Marcia Gay Harden
Don Riemer
EJ Sepp
Much love and many thanks to all of our supporters. We could not have done this without you...

Karen Akins
Zeshawn Ali
Cathy Alston
Kathy Alvarez
Carol Anderson
Joel Arandia
Charity Babcock
Dino Barlaam
Richard Stephen Bell
Bonnie Berwitt
Vickie Black
Dagmar Blommaert
Jessie Campbell
Lizzy Caplan
Charles Capwell
Jennica Carmona
Cameron Chapman
Sean Coleman
Brian Corrigan
Alice Cox
Michael Curtis
David Del Pozo
James De Rienzo
Nelson Downend
Todd Drezner
Jean Clark Dupuie
Susan Elsass
Sophia Eptamenitis
David Falk
Ellen Fontana
Josh Freed
Kaylene French
Kurt Fried
Rachel Gibbs-Shapiro
Nina Gielen
William Grogan
Susan Hoffberg
Gordy Hoffman
Vince Hume
Emily Jancic
Renel Jean
Austin Kase
Ron Lazo
Fredric Lehne
cc Lindh
Julieta Macias
Carol Marshall
Julie Martini
Karen McCahill
Galway McCullough
Jamie McCullough
Brett McCutcheon-Vigil
David McDonald
Eyrique Miller
Angela Molgaard
Jennifer Moser
Victoria Negri
Alice Neff
Jacob Okada
William Pace
Heather Parke
Susan Polk
Anthony Porcelli
William D. Prystauk
Andre Reilly
Lynda Richards
Stephen Rickert Jr.
Jon Risk
Gabriel Robinson
Olga Rojer
Frank Rowe
Maggie Ryan
Pammy Salmon
Kristin Samadi
Polly Savell
Nan Schmid
Geoff Schmits
Mary Sepp
Vanita Shastry
Christina Shaver
Bev Sheehan
Nicholas Sidorovich
Marguerite Smith
Matt Smollon
Elizabeth Snyder
Herb Speegle
Jim Speegle
Judy Speegle
Keith Speegle
Isabelle Szoboszlai
Carylanna Taylor
Maxine Trump
Jennifer Turley
Robert Turley
Lisa Vandever
Myra Velasquez-Egan
Carrie Wachob
Zelma Watson
Kelsey Whalen
Steven Whritner
Paul Williams
Doreen Woodrum
Zeeky5678
...and thanks to our anonymous donors.
Thanks to the businesses who supported us!

Above Restaurant
artfullbean cafe
BGR South Orange
BlueCat Screenplay Competition
Cold Stone Creamery
Gladys Nail Salon
Reservoir Restaurant
Stony's
SuzyQues BBQ
Valley Arts
Videvo
Wisdom Films
Wythe Hotel
And thank you to our fiscal sponsor From the Heart Productions.
Watch the Opening Sequence